This is the competition in which creative types can submit their work for inclusion in the Examples/ folder of the next edition of Ubuntu. In this competition we expanded the Audio and Video categories to also include a Graphic/Photo category too. We netted a fantastic range of entries and many great submissions!
Our submissions list was then assessed by our esteemed community judging panel and they made selections from each category. This final set of selections was then voted on by the Ubuntu Community Council to find our winners. We would like to thank everyone for participating and congratulate each of the winners for having their work about to be delivered to millions of Jaunty desktops.
Without further ado, onto the winners!
Audio: Jean Francois Marais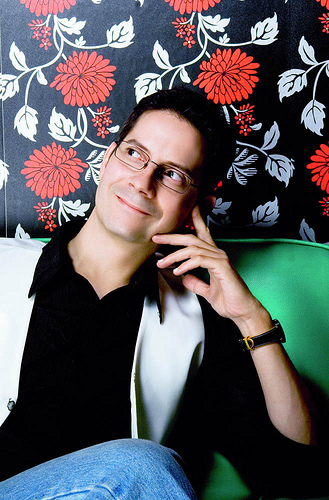 South African bred and Taiwan based sound jeweler MoShang polishes rough audio diamonds and melds them with traditional Asian instruments and laid-back beats. In addition to his commercial releases, MoShang has made a remix album available for free download (Asian Variations – 2007) and was heavily involved as musician and producer with the free CABACA album by the CC Asia Band (2008). He has won a South African award for his music to the short film Angels in a Cage (2000) and his music has been featured in the HDTV Discovery Channel production Fantastic Festivals Of The World.
About the entry:
"I started the track Invocation early in 2008 with an eye to expanding my usual Chinese-based sonic palette with the addition of traditional Japanese instruments. I kicked it around some, but was only inspired to finish it after my first visit to Japan to attend the 2008 iCommons Summit in Sapporo and released the track on the Stone Bell EP towards the end of 2008. It opens with a tribal feel thanks to hira-daiko and shime-daiko drumming, and also features shakuhachi and male vocals in the Esashi Oiwake style of Hokkaido island".
Video Category: Robbie Ferguson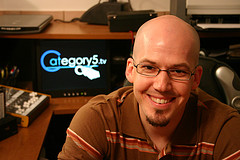 Former radio announcer, Robbie Ferguson hosts Category5 Technology TV; a live, weekly TV-style broadcast that answers technology questions for a global audience. With roughly 50,000 viewers per week through their video podcast alone, the show has quickly (albeit unofficially) become a popular resource for both seasoned and rookie Ubuntu users. Robbie is happily married with two young children. He has been a respected professional in the technology field for many years, and is currently a senior web developer at an IT firm, where he spends his professional time coding advanced PHP applications and wooing other employees toward Ubuntu.
About the entry:
"When good friend Alan Pope (Ubuntu UK Podcast) suggested I post an entry in the Free Culture Showcase, I thought it was a great idea. I did wonder what I could possibly give to such a project? After all, my show is a live question-and-answer broadcast with no "production," and no script. So when it came down to sitting in front of the cameras to put something together, I decided to just "be myself," and speak candidly on my thoughts about the Ubuntu community; because when it comes down to it, I am really just another Ubuntu user".
Graphic/Photo: William J McKee Jr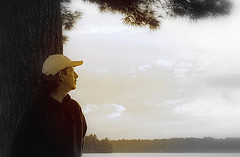 William considers himself your typical down to earth guy, fascinated with technology, nature, and how the two can meet sometimes with beautiful results. He has lived most of his life on the east coast, traveled a little, enough to appreciate the beauty we live in. Photography is still just a secondary hobby for him, but has always interested him.
About the shot:
"I snapped this, just over the border into Canada from NY. My wife was driving, and I happened to notice the clouds in one area were about to cut some light off, this usually looks good if you are fortunate enough to be in the right place/time. I took out our Canon Powershot Pro 1, and zoomed in, through the windshield of the car, and snapped a couple off. I got lucky with this one, although some editing of contrast was done, which brought out the color nicely. Even almost ruined shots can look good some of the time!"
Thanks also to Keith Worrell and Endolith for some of the patches and branches involved in the Example Content package.