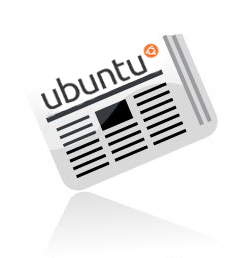 Welcome to the Ubuntu Weekly Newsletter. This is issue #237 for the week October 10 -16, 2011, and the full version is available here.
In this issue we cover:
Ubuntu 11.10 (Oneiric Ocelot) released!!
Ubuntu (11.10) Open Week: October 17-21, 2011
Ubuntu ServerGuide community review 100%
Getting involved with Ubuntu Development – how easy is it really?
Keeping The Feedback Train Rolling
Precise open for development
Welcoming the new Community Council
Ubuntu Stats
How to set up a LoCo Check List
Looking for some LoCo Team Portal Developers
Ubuntu Release Parties
Launchpad News
Accessibility Blog: Oneiric Ocelot
Canonical Design Team: So you've decided to make an Ubuntu promotional video
Jorge Castro: Let's make it personal.
Jono Bacon: Weekly Canonical Community Team Meetings Now On IRC
Daniel Holbach: Meeting your Ubuntu friends elsewhere
In The Press
In The Blogosphere
In Other News
Ubuntu UK Podcast – Chains of Misery
Weekly Ubuntu Development Team Meetings
Sneak Peek
Upcoming Meetings and Events
Updates and Security for 8.04, 10.04, 10.10, 11.04 and 11.10
and much more
The issue of The Ubuntu Weekly Newsletter is brought to you by:
Amber Graner
Elizabeth Krumbach
James Gifford
And many, many, more
If you have a story idea for the Weekly Newsletter, join the Ubuntu News Team mailing list and submit it. Ideas can also be added to the wiki!
Except where otherwise noted, content in this issue is licensed under a Creative Commons Attribution 3.0 License BY SA Creative Commons License