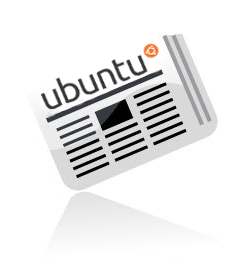 Welcome to the Ubuntu Weekly Newsletter. This is Issue #213 for the weeks of September 26th – October 10th, 2010 and is available here.
In this issue we cover:
Invitation to Ubuntu Open Week – October 11 -15, 2010
Ubuntu 10.10 is Released
Kubuntu, Mythbuntu, Edubuntu
10.10 10:10:10 – thank you and Happy Maverick Day!
Asia-Oceania RMB Positions Available
Something New and Beautiful: Ubuntu, distilled, in type
Ubuntu Fridge: We're moving!
Forum Code of Conduct Updated
Ubuntu Stats
LoCo News
Ubuntu on ARM, the best since sliced bread
… and we're live
Multi-touch at UDS-N in Orlando, October 25th-29th
In The Press
In The Blogosphere
Ubuntu in the Cloud
Interview with Leann Ogasawara
Canonical to expand cooperation with PC vendors
TurnKey community development contest: let the judging begin!
Featured Podcasts
Weekly Ubuntu Development Team Meetings
Monthly Team Reports: September 2010
Upcoming Meetings and Events
Updates and Security
UWN Sneak Peek
And Much Much More This issue of The Ubuntu Weekly Newsletter is brought to you by:
Amber Graner
Jonathan Carter
Liraz Siri
Daniel Calab
Nathan Handler
Alex Lourie
And many others
If you have a story idea for the Weekly Newsletter, join the Ubuntu News Team mailing list and submit it. Ideas can also be added to the wiki!

Except where otherwise noted, content in this issue is licensed under a Creative Commons Attribution 3.0 License BY SA Creative Commons License.